The looks may be all over the map, but the topography is fascinating.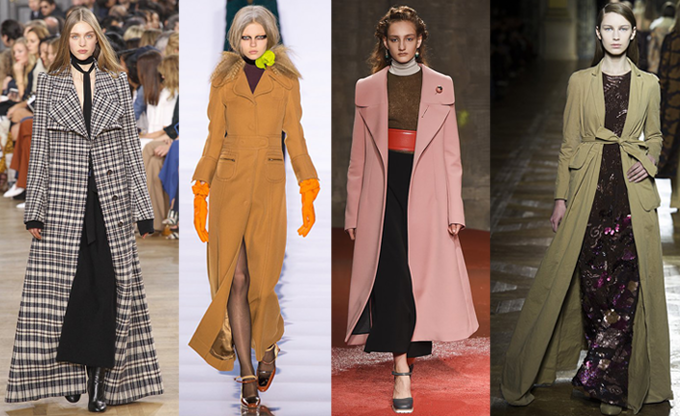 If you think fashion is all over the place these days, just wait until you see what's in store for fall. The decade surfing continues, with 1970s, '80s and '90s details competing for attention. Pants are both skinny and flared, long or cropped, loose or stretchy. Shiny metallics are in, yet minimalist monochrome is everywhere. The Far East is an inspiration, yet so are the Victorians. Confused yet? We say, don't think too hard about it. Just go with the flow. Or with the cropped. You know what we mean.
Here, we break it down for you with the top 10 fashion trends of the season.
1. Long Coats. Last season's statement coat trend continues into fall with eye-catching outerwear with lower hemlines than we've seen in a while. Some come ankle … // READ MORE