We've got you covered with a lowdown of the season's top trends.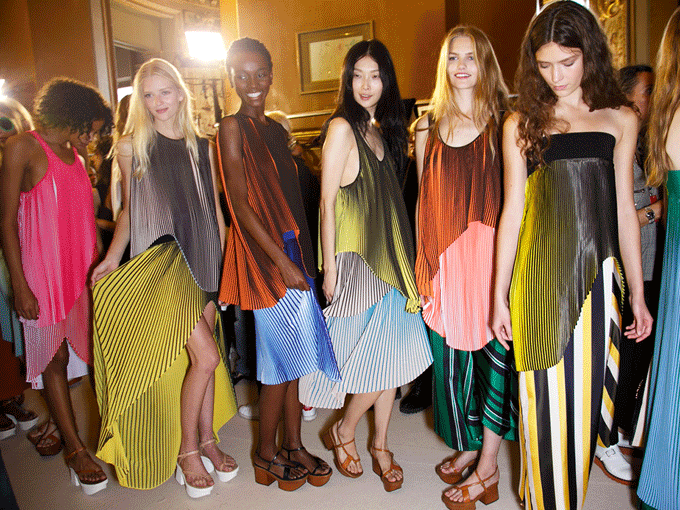 Finally! Spring fashions are starting to trickle into your favorite stores, just in time for warmer weather. Before you go shopping, here's a breakdown of the top 10 looks that will be vying for your attention.
PHOTO COLLAGES BY INGA LIM.
1. Bedtime Stories. Lingerie-inspired duds are all the rage this spring. From slip dresses in luxurious fabrics, to silky pantsuits that feel like your favorite PJs, these bedtime-worthy looks are comfy and sexy at the same time.
2. Latin Love. Many designers have added Spanish sizzle to their collections. Look for fiery shades of red, tiered Flamenco ruffles and other fiesta-ready fashions.
3. Cold Shoulders: As Donna Karan once said, if there's one … // READ MORE