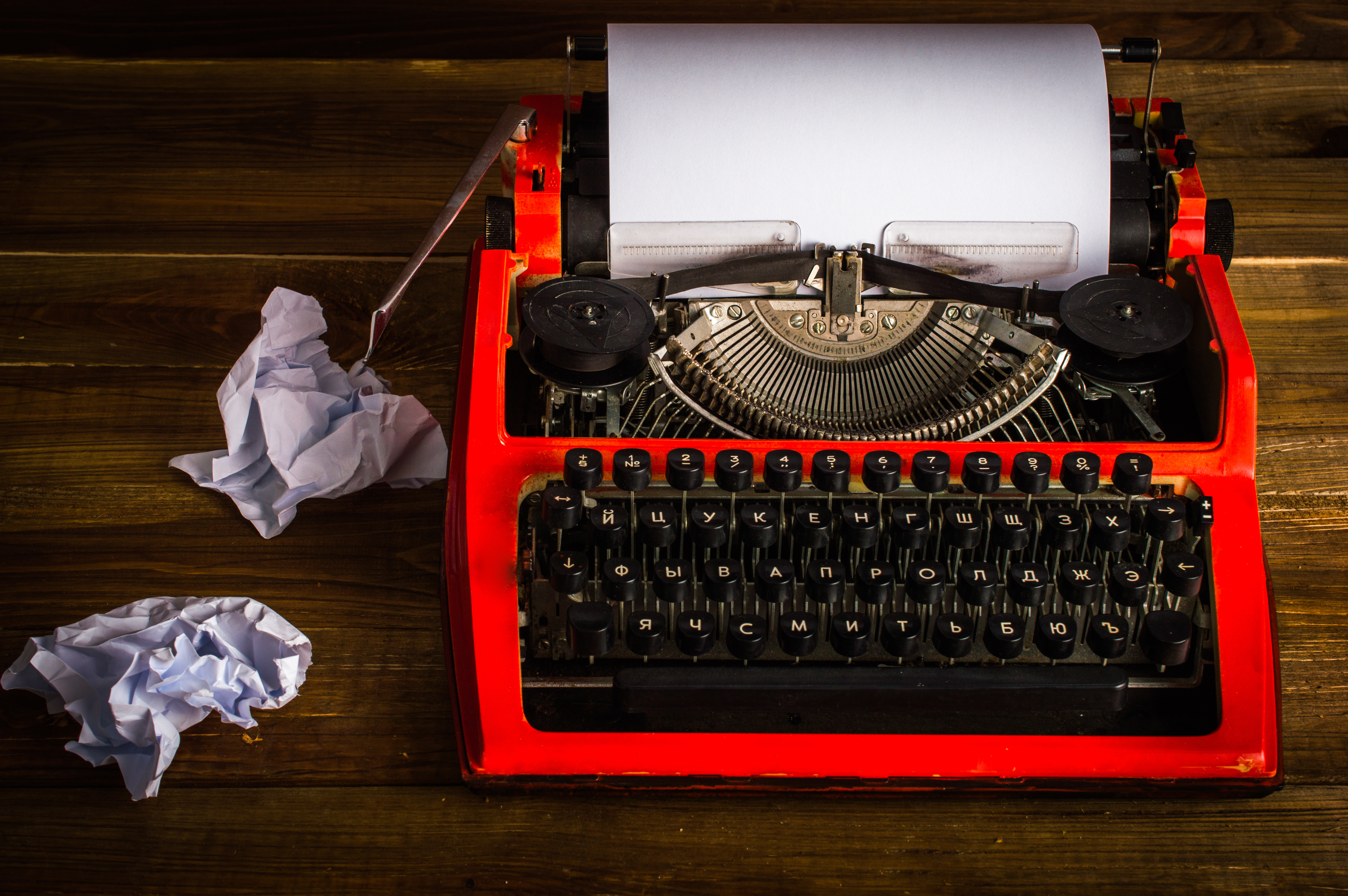 ABOUT RED TYPEWRITER
Red Typewriter is a lifestyle magazine for smart, savvy women who strive to live with passion and compassion, style and sophistication, hard work and humor. It's for well-rounded women who can appreciate a good book and a killer pair of shoes. Who desire to soak up all the culture they can, no matter where they are in the world at any given moment. Who want to nurture not only their careers, but also their spiritual and emotional lives, and put effort into their relationships. Who find inspiration in other women who are doing remarkable things and, in return, are willing to share their wisdom and experience. Driven women who, above all, want to live their most fulfilling lives.
STAFF/REGULAR CONTRIBUTORS
MARYANN LORUSSO

Editor Maryann LoRusso is a native New Yorker who, after earning a journalism degree from Northwestern University, returned to the Big Apple and began her career chasing ambulances at a local newspaper. She eventually transitioned to the colorful world of magazine publishing, where she was lucky to work with some amazingly creative folks at companies such as Condé Nast and Time Inc. After the birth of her first child, Maryann moved to San Francisco with her growing family and continued freelancing as a writer and editor. While she loves California's weather and laid-back lifestyle, she does miss New York bagels and thunderstorms. When she's not writing furiously or spending time with her brood, she enjoys running, traveling, singing, volunteering at her kids' school, and cooking—as long as someone else cleans up the kitchen.
INGA LIM

Inga Lim is an accomplished graphic designer and photographer whose calm demeanor and level-headed attitude make every job seem much easier than it is. Inga's contributions to Red Typewriter include, but are not limited to, the snapping of beautiful photos, the creation of stunning collages and other images, and her spontaneous attendance at music concerts and other cultural events to which we drag her. Our only criticism of Inga is that she prefers to be seen on one side of the camera only—hence, her murky profile photo.
LISA CAVALLARI

When she's not writing for Red Typewriter, Lisa Cavallari bakes the best chocolate chip cookies known to man, practices hot yoga, enjoys a glass of wine almost as much as her morning cup of coffee and likes to blog about it at Home is Where the Haggis Is. She currently lives in the Chicagoland area where she raises two spunky and brilliant daughters, Sydney and Olivia, with her eternally optimistic husband, Chris.
GAIL GOLDBERG

Contributing Writer Gail Goldberg has turned her love of fashion, film and travel into a successful writing career. A few of the chic clients on her CV are DailyCandy, Racked, 7×7, Women's Wear Daily, Banana Republic, AOL, eLuxury, Glam and Travelocity. The San Francisco resident also specializes in writing about her adopted city—although she'll never give up her 917 cell (it makes her feel bicoastal). Gail is also working on a book of humorous personal essays which, she vows, will be published one way or another. You can view some of her previously published work here.
RENUKA HARIHARAN

Contributing Writer Renuka Hariharan is a former corporate rat turned entrepreneur and dabbler in all things literary. Now that she's not pretending to be interested in endless meetings she spends the time writing, reading, running a book club and, oh yes, earning a living. Her life adviser is a church mouse who promises a booker is right round the corner. Renuka is passionate about travel and has a bucket list that is by no means doable in one lifetime. She's been lucky enough to live and work on three different continents; she loves cooking, coffee and catching up with friends; and she's always ready for a discussion on anything except string theory, which is something she just cannot understand.
EMILY McNALLY

Contributing Writer Emily McNally taught drama and elementary school in San Francisco until the birth of her twin daughters. Now she divides her time between raising her girls, consulting and writing. Her educational consulting business, Expanding Literacy through the Arts, is dedicated to helping teachers integrate drama into their curriculum. Emily writes for the The Atalanta Project, an online literary resource she launched in 2012 for women and girls on body/appearance issues. She has also written for Salon. When she isn't working on her next piece for Red Typewriter, Emily is determinedly struggling through her first novel.
COURTNEY SCHRIEVE

Family travel, girlfriends, gratitude and a good book are just a few things that inspire contributing Writer Courtney Schrieve. A graduate of the Medill School of Journalism at Northwestern University, Courtney now lives and works in Olympia, Washington, where she uses her communication skills in public schools and local nonprofits. A mother of two teens, she is passionate about LGBTQ rights, raising compassionate children, and spending time with people who can make her laugh.
KATHERINE TIMLIN

Contributing Writer Katherine Timlin is passionate about sports, health and fitness. When she's not writing for Red Typewriter she's an enthusiastic sponsored athlete, runner, rock climber, triathlete and blogger. She ran her first half marathon when she was 16 and has since then has competed in more than 50 races across the nation, from 5Ks to 50Ks, where she's frequently a podium finisher. Katherine is an adventurer who's always up for trying new activities. She shares her love of running as a pace mentor with the San Antonio Road runners and Carrera racing.
OTHER CONTRIBUTORS
WRITERS: Red Typewriter is enormously grateful to the additional spirited and talented women around the world who are so enthusiastically sharing their voices, including the lovely Nadia Accettulli, Bonnie Baber, Bari Berman, Jane Bradley, Amy Chamberlain, Michelle Chan, J. Church, Gia Duke, Robin Drulard, Cheryl Kapchan, Emily Keeney, Nisha Krishnaiah, Veronica Lodge, Aviva Lucas Gutnick, Kelly Lynn Adams, Jules Marcus, Jackie Micucci, Marian Mullally, Heather Nicosia, Marla Schrank, Dani Shear, Lori Shigekane, Nicole Stepan, Becky Summers, Darcy Tsung and Roberta Zarchy.
ACKNOWLEDGEMENTS
Additional Website Photography: Steven Jo
Website (Branding, Design & Development): Freckled Nest Design
Typewriter illustration: Valentina Bezdushnaya