The skies are a lot friendlier with these babies in your carry-on bag.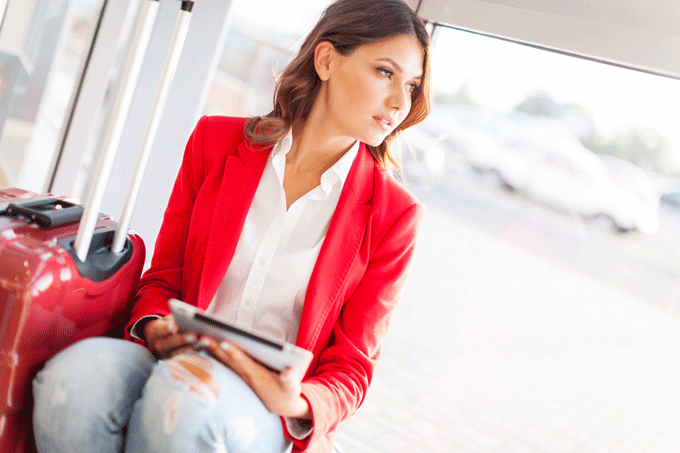 Whether you're gearing up for some autumn business travel or planning ahead for holiday excursions, now is the time to take inventory of your carry-on bag. We say a woman needs a finely curated (read: lightweight) selection of necessities to get her through a long flight in comfort and style. So the next time you fly the friendly dehydrating, claustrophobic, noisy skies, arm yourself with these 10 travel must-haves.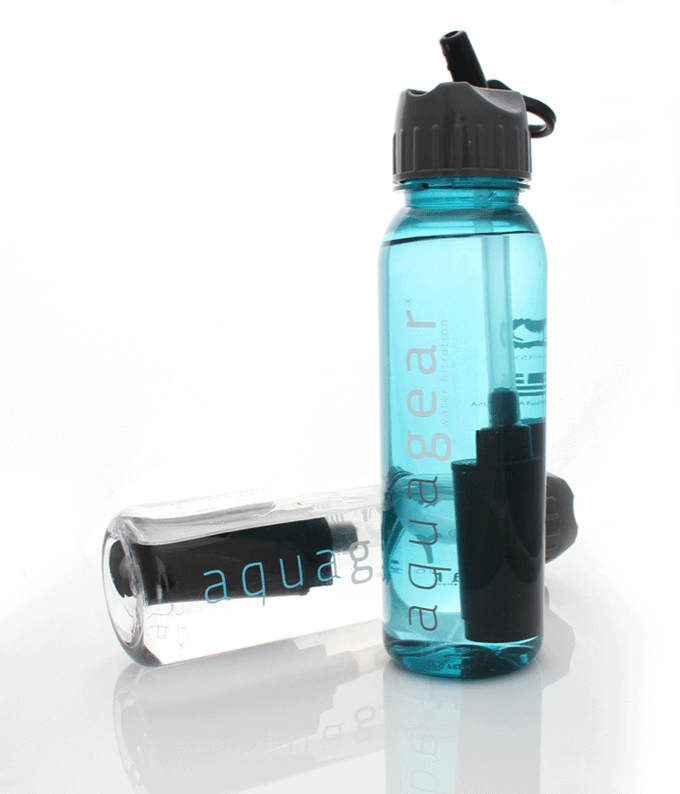 1. Tap Filter Bottle. Isn't it a drag when your bottle of Evian is confiscated at the security checkpoint? Eliminate the problem by toting an airport-friendly, earth-conscious, refillable bottle, which purifies H2O from any tap—even the airport water fountain. We like the Aqua Gear Tritan, $35.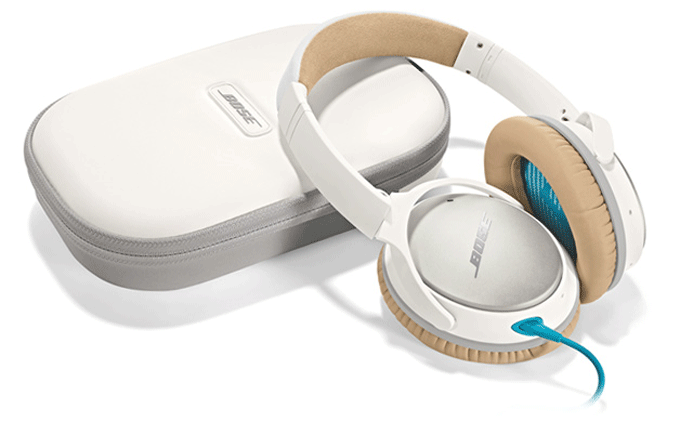 2. Noise-Canceling Headphones. Whether you've got an infant crying in the row behind you, or two old guys engaged in hot political debate across the aisle, it's nice to be able to block out those annoying airplane distractions. And you have to admit, both your  iTunes playlist and that On-Demand action flick sound so much better through quality headphones such as the QuietComfort 25 from Bose.com, $300.
3. Moisturizer. Airplane air is notorious for drying out even the most supple complexion. Bring aboard some plumping moisturizer, like Neutrogena's Hydro Boost Gel Cream, $20 at Ulta.com, or Origins Night-A-Mins face cream, $43 at Origins.com. An invigorating toning spray is also great for refreshing your face mid-flight; read all about them in our story, "Spray Your Way To Gorgeous Skin".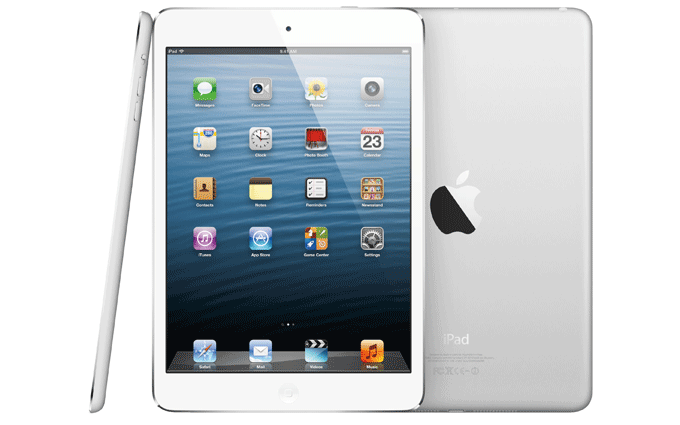 4. Reading Tablet. While we Red Typewriter mavens consider ourselves literary ladies who love the feel of a good book in our hands, let's face it: Schlepping a stack of novels onto an airplane just isn't convenient. With a reading tablet like the iPad or Kindle, you can download dozens of new titles to get you through a trip to Timbuktu and back again.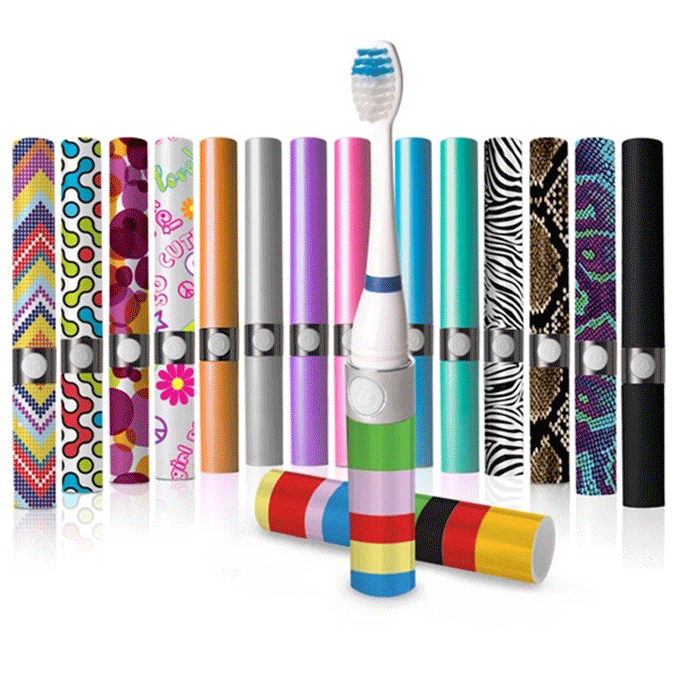 5. Breath Fresheners. To avoid emerging from a long flight with nasty breath, carry mints, chewing gum (also great for easing that awful ear-popping) or a travel-size toothbrush. For super-portability, you can't beat Colgate Wisp mini disposable brushes, $8 for 16 at Amazon.com. For those who prefer electric, the Violight Slim Sonic Travel Toothbrush, $16 at Brookstone.com, weighs only 2 ounces and comes in an array of chic designs.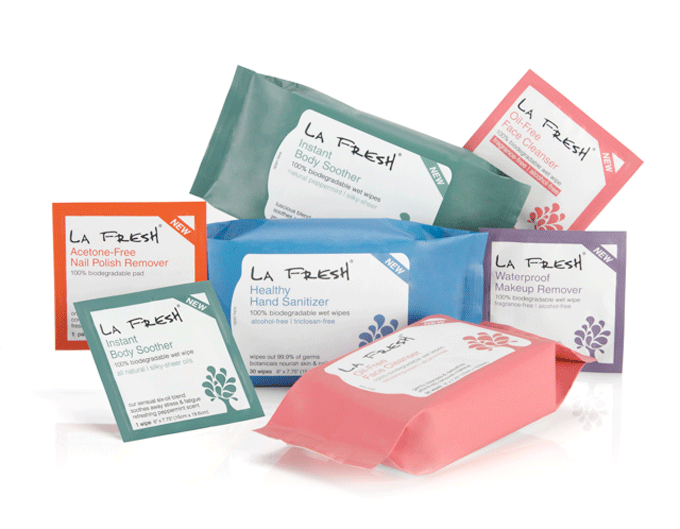 6. Wipes. Life can get messy, especially on a germ-ridden, filled-to-capacity flight. Combat the cross-country grime with a package of travel-size wipes, good for everything from pre-meal hand cleaning to TV monitor sanitizing. We like the eco-friendly, TSA-approved options from La Fresh, $2.50 and up at Lafreshgroup.com.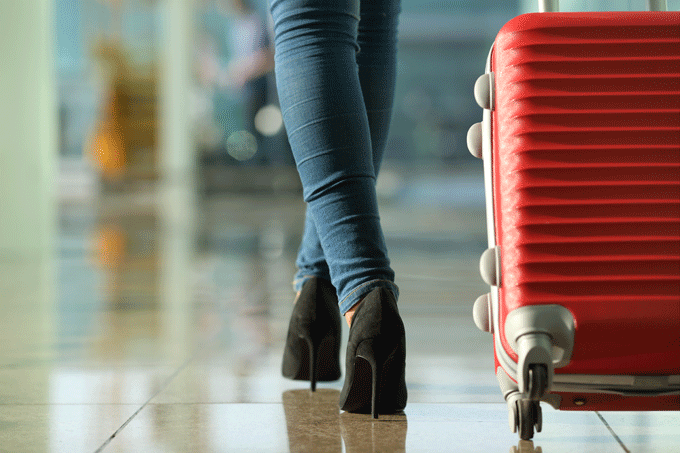 7. Compression Socks. No, we probably wouldn't wear stilettos onto a plane—this isn't 1965, after all. But even when they're clad in comfy sneakers or flip-flops, our tootsies and legs can swell mid-flight. Changing into a pair of compression socks onboard (we like the stylish offerings from Vim & Vigor, $33 at Brightlifego.com) means we'll disembark with some spring in our step.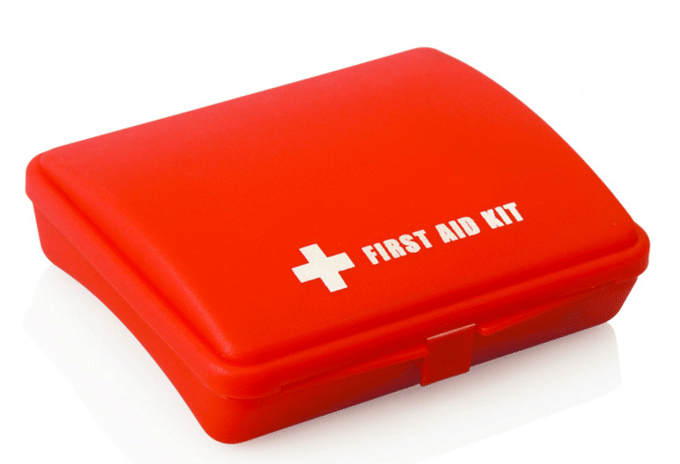 8. Travel First-Aid Kit. This one's a must-have if you're flying with children. A tiny version like Johnson & Johnson's at Amazon.com, $5, is just big enough to stash a few Band-Aids, some aspirin or ibuprofen for those mid-flight headaches (especially if you've forgotten our #2 suggestion), and some kids meds. Don't say we didn't warn you.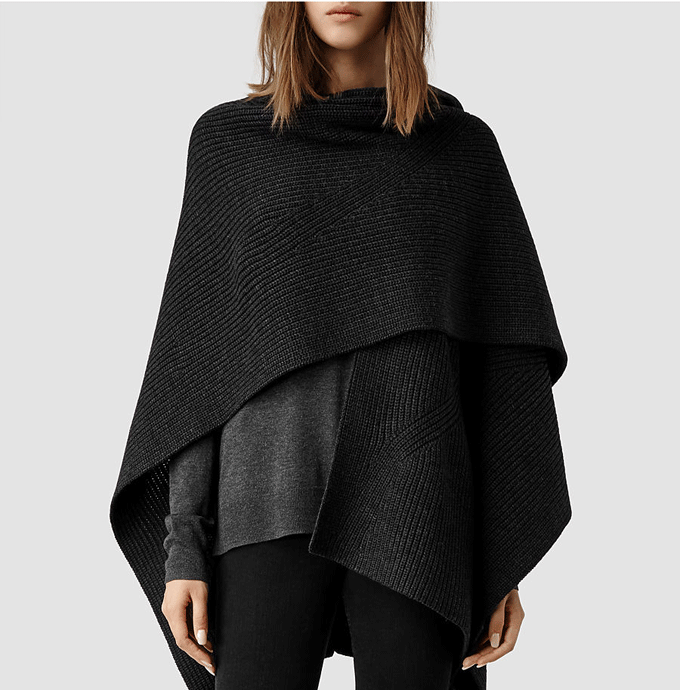 9. Cozy Shawl. It can get chilly on most flights, and you never know what the weather will be like on the other side—airports in tropical cities can be air conditioned, remember? A soft, lightweight wrap (we like the CozyChic Travel Shawl, $105 at Nordstrom.com) will keep you toasty during your travels—and send signals to the flight attendant that you are sleeping and, no thank you, you do not need another bag of peanuts.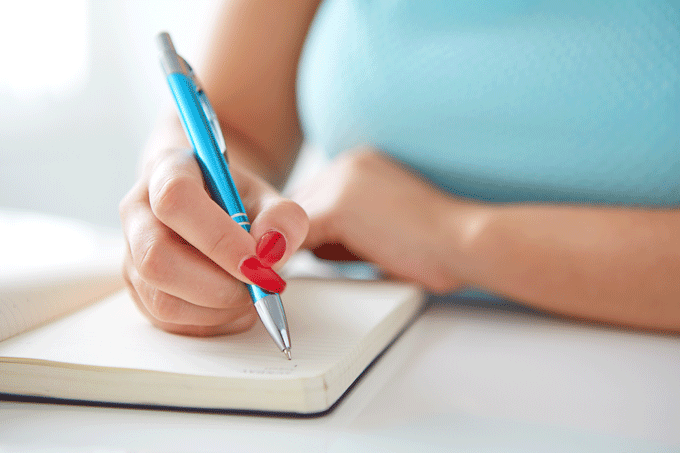 10. Pen and Notebook. Yeah, yeah, you've got your phone, reading tablet and maybe even your laptop onboard with you. But even in this high-tech age, basic writing utensils can still come in handy. You may need a pen for filling out customs forms, and you just never know when  a supreme idea will pop into your head and need to be recorded. Try the travel-size notebook available at Moleskine.com, $10.
Happy Travels!