There are celebrities, and there are icons. But how do you become the latter? It usually starts with some talent and charisma, then, one day, a skilled photographer comes along and snaps a picture that turns into a poster, an advertisement or a magazine cover. The image becomes a classic. And so does the woman.
But aren't sensual images like this the opposite of feminine power? After all, anyone can pose in skimpy clothing or show some skin. We say, the true lady legend understands that her sultriness is just one small aspect of her appeal. The photo may catapult her career, but she knows it's up to her to reveal her more intellectual talents and worldly charms to have staying power.
Here, our picks for the 10 most iconic bombshell images of all time.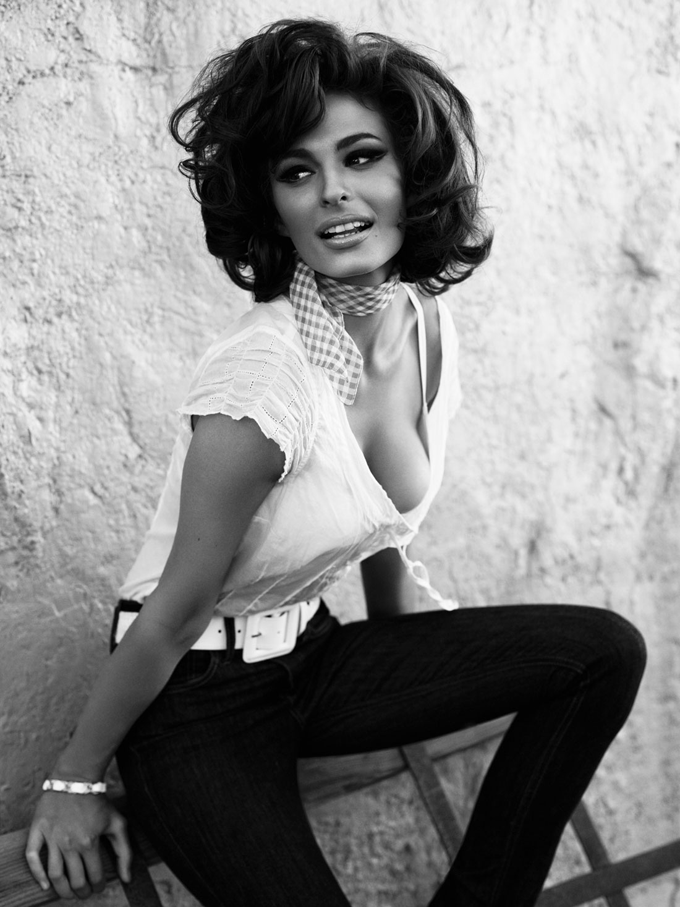 1. Sophia Loren. The Italian screen goddess is turning 81 this month and, if you've seen her lately on the red carpet, still looks amazing. But it was this classic 1960s shot that best captured her beauty, charm and feisty European sultriness—and is being replicated to this day, most recently in a Guess ad campaign.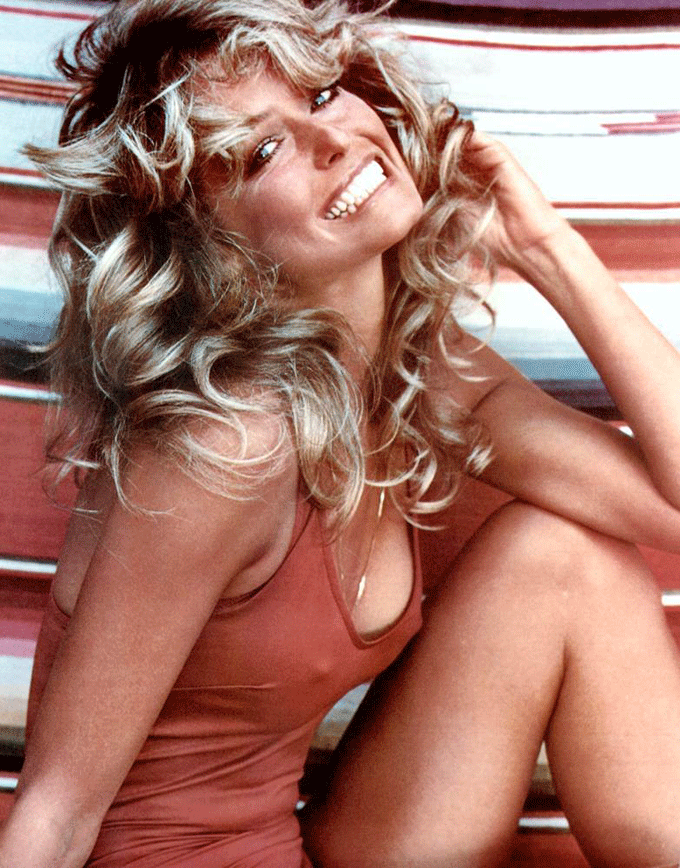 2. Farah Fawcett. Already one of Charlie's Angels but not yet a superstar, Farah was spontaneously photographed at her Hollywood home by Bruce McBroom, resulting in this 1976 poster that eventually was plastered on millions of bedroom walls. The red bathing suit was Farrah's own, and the Mexican blanket was taken from the trunk of the photographer's pickup.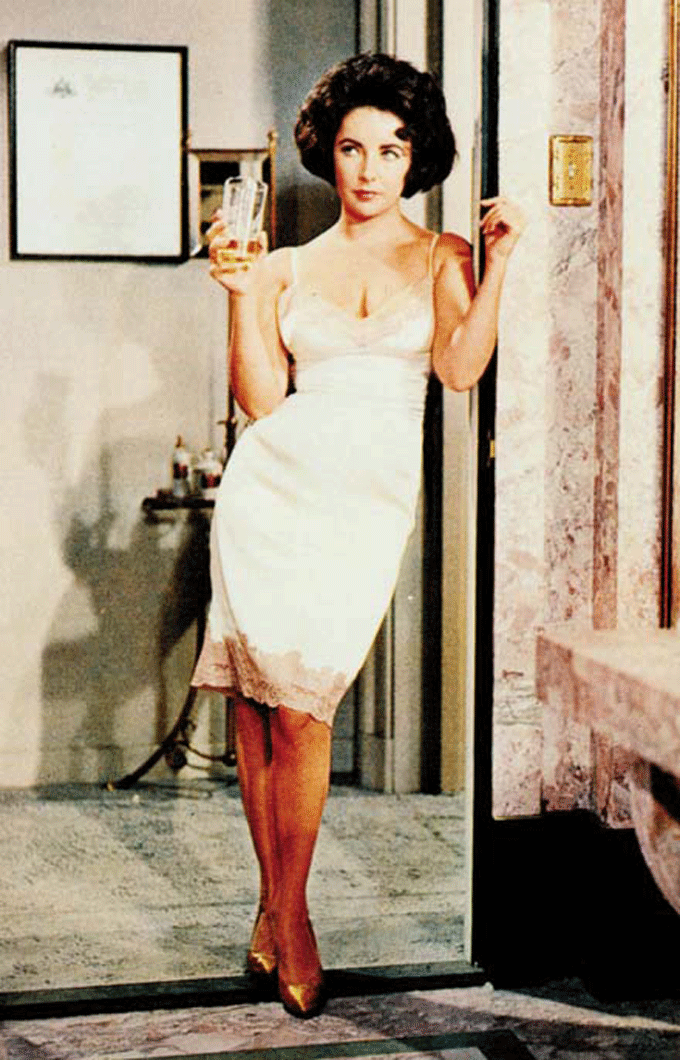 3. Liz Taylor. The 1960 flick BUtterfield 8 won the 28-year-old actress her first Academy Award. But it's this famous movie still of Taylor, all curves and boozy attitude, standing in a doorway of a Manhattan apartment in a negligee, that stands out in the minds of film buffs and Liz worshippers alike.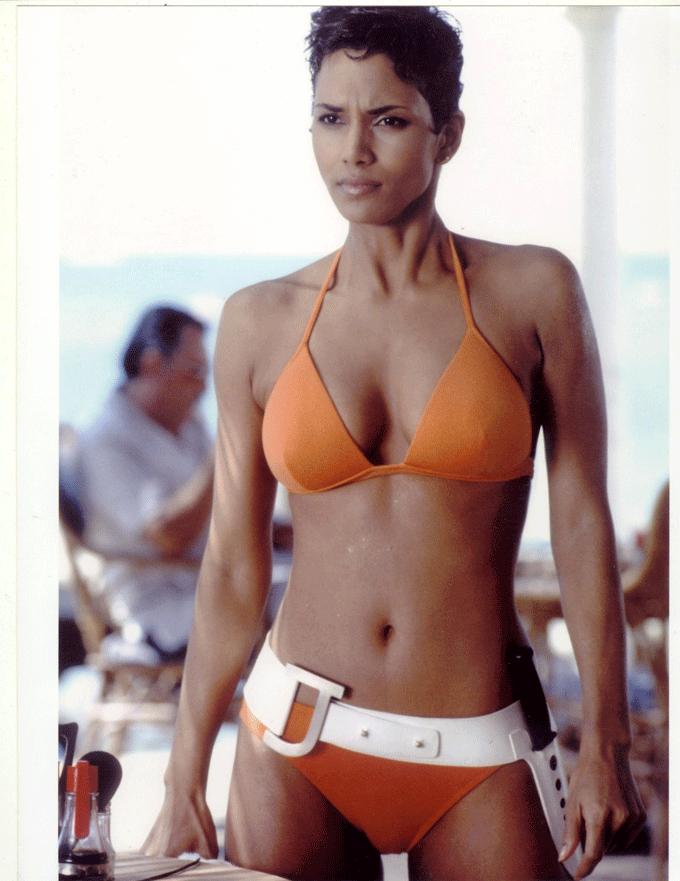 4. Halle Berry. This multitalented lady can play everything from Cat Woman to a tormented single mom in Monster's Ball (which earned her an Oscar). She even took a turn as a Bond Girl in Die Another Day (2002), and this poster from the movie shows her rocking an orange bikini like nobody's business. But it's her curious gaze and the unknown object in her hand—a gun? a bottle of Bain De Soleil?—that keeps us intrigued.
5. Marilyn Monroe. We all know Norma Jean as a misunderstood bombshell who died way before her prime. This shot from the 1955 film The Seven Year Itch, which shows her halter dress being blown by a passing subway train, is classic Hollywood and depicted her at the height of her popularity. Years later, the dress would sell at auction for more than $5.6 million. But its finest moment was on the platform with Marilyn.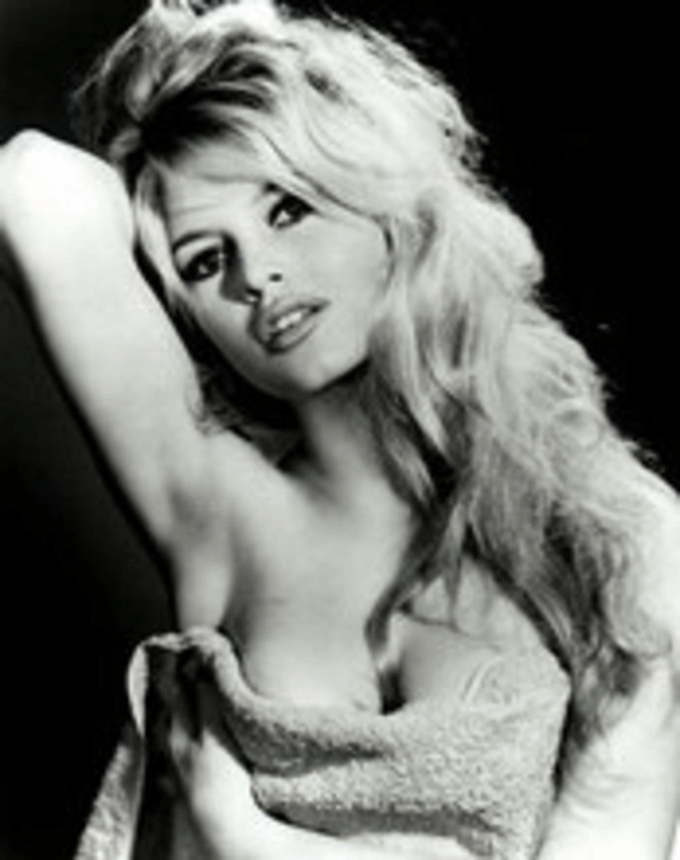 6. Briditte Bardot. Now an animal rights activist and a controversial old broad who's spewed out some outrageous political statements over the past couple decades, this French screen siren was pure bombshell in the 1960s. After critics panned her breakout role in And God Created Woman, she lashed back with a stellar performance (and some racy publicity images) in Jean-Luc Godard's 1963 classic Le Mepris.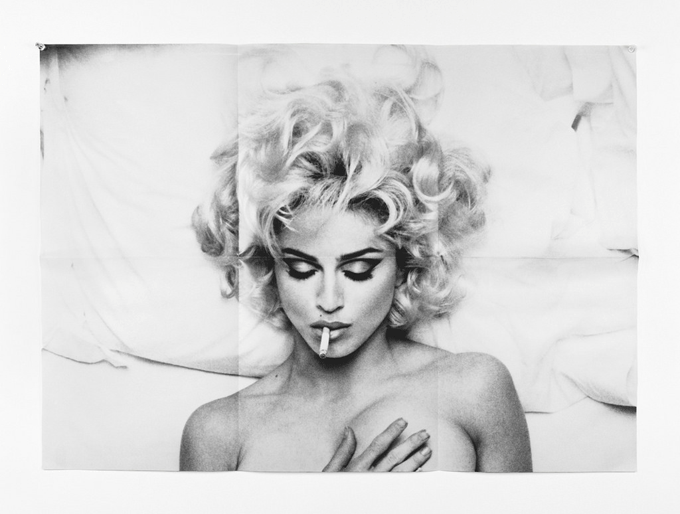 7. Madonna. Say what you will about Madge. Through the years she's been provocative and unabashedly sexual, especially in her controversial 1992 coffee table book, aptly titled Sex. The book, which sold more than 1.5 million copies, included a version of this image shot two years earlier by über photographer Steven Meisel. This rare, seductive poster is now fetching thousands of buckaroos among art collectors.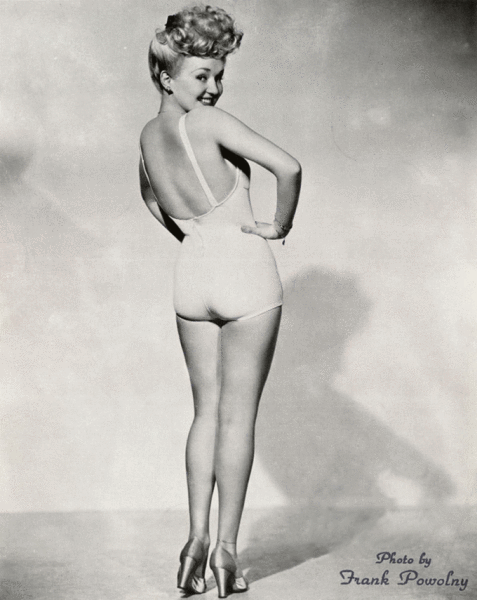 8. Betty Grable. The most popular pinup girl during WWII was film star Betty Grable. In 1943, Twentieth Century Fox distributed 5 million copies of this iconic image to U.S. troops, and the poster eventually out-sold Rita Hayworth's famous 1941 pinup. The image catapulted Grable's career, making her the top female box-office draw and the highest paid woman in America that year. And her gams, featured prominently in the poster, were famously insured at a million dollars each.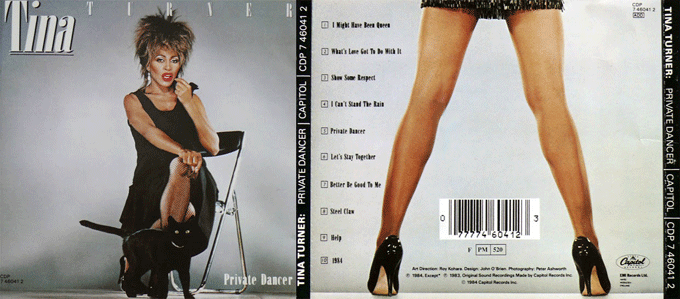 9. Tina Turner. We're sure you'll agree that both the front and back of Ms. Turner's spunky 1984 album Private Dancer deserve attention because: 1. This was Tina's breakthrough solo album after her tumultuous divorce from Ike. 2. One of its songs, "What's Love Got to Do With It," was her first No. 1 solo hit in the U.S. and 3. We can't decide what we envy more: that confident lioness mane or those exceptionally toned legs.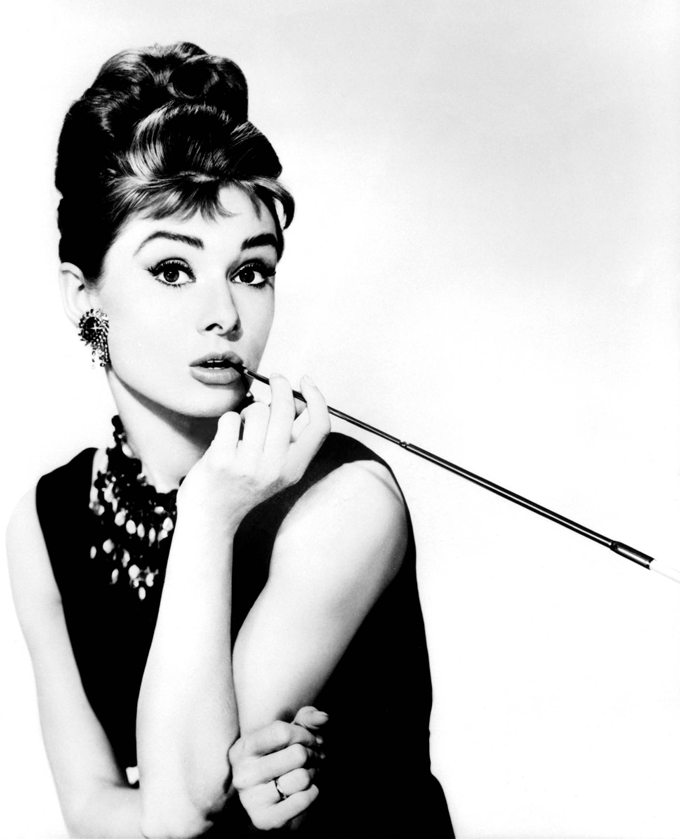 10. Audrey Hepburn. The late, great Hepburn was known more for her elegance than her sensuality, but we'll never forget her most seductive role as Manhattan party girl Holly Golightly in the film adaptation of Truman Copote's Breakfast at Tiffany's. In the film she got to wear a form-fitting LBD, carry one of those long cigarette filters, and stand in front of the revered Fifth Avenue jewelry shop eating croissants and ogling diamonds. What's sexier than that?