Can't cram enough footwear into your closet? Then you'll salivate flipping through Nancy MacDonnell's new shoe lover's bible, The Shoe Book. The 380-page tome chronicles the compelling history of this functional yet aspirational accessory, tracing its origins from ancient Armenian sandals to Dorothy's ruby slippers and beyond, and exploring the technologies and design techniques that go behind a truly remarkable pair of shoes. The book is also filled with interviews with influential shoemakers such as Christian Louboutin and Manolo Blahnik, marvelous quotes from fashion icons like Marilyn Monroe and Sara Jessica Parker and, of course, pages and pages of gorgeous shoes, in the form of both colorful photos and original designer sketches.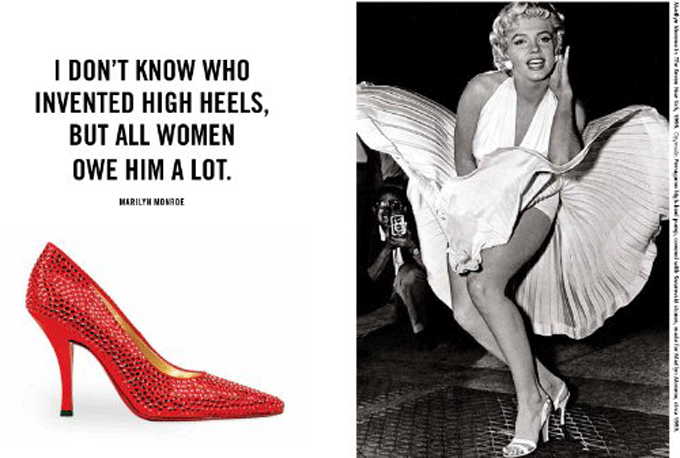 Some fast footwear facts:
Sharp Eye for Design. Roger Vivier is credited with inventing the stiletto in 1954, when he was working for Christian Dior. MacDonnell describes this glam footwear classic as a 3-inch reinforced heel "perched on a base smaller than a dime."
Shoe Hoarders. According to the author, the average American woman today owns about 20 pairs of shoes—nearly double the number that was in her closet in the late 1990s.
Damsel in Distress. Marilyn Monroe was rumored to have her high heels made with one shoe slightly shorter than the other, ensuring that "she was permanently and fetchingly off-kilter."
We don't know how empowering faking a slight limp is, but we do know that shoes are one of the most exciting forms of personal expression. Tell us: How many pairs do you have in your closet right now, and which one tells the world who you are and what you aspire to be?